Gaming Macro analysis
The gaming industry has seen ground-breaking changes in the past decade. It has evolved since the early pay-to-play model where players purchase cartridges and CDs. Transforming into the subscription, free-to-play and microtransaction model. Games such as League of Legends, Runescape and Fortnight gained widespread popularity.
As blockchain technology gains popularity and adoption, we are gradually approaching the era of play-to-earn (P2E) games. The evidence of this shift can be found in the growing player base as well as the steep increase in public and private funding for blockchain games.
Let's take a look at DeRace as well as some of its competitors.

Source: https://assets.ctfassets.net/hfgyig42jimx/54lHsI4Bcw95keDQTr2MAW/255218fec95cb49d43f28d456f830373/The_Rise_of_Blockchain_Gaming.pdf


Source: https://www.tbstat.com/wp/uploads/2021/10/20211013_GamingNFTs_TheBlockResarch.pdf

Opportunity
Horse racing P2E games encompasses three industries: Gaming, gambling and horse racing. All of which has a combined valuation of more than 700 billion. It digitalises traditional horse racing, solving problems such as corruption, cheating and fraud. The traditional gaming industry lacks ownership as all assets in a game can be used only in-game. In DeRace, in-game-assets can be sold as NFTs on marketplaces outside of the game.
DeRace
Background
DeRace is a play-to-earn NFT horse racing metaverse where you can participate in horse races, breed NFT horses with unique characteristics, build your own NFT hippodrome and make profit while doing it.
Product analysis
NFT horses
Derace features NFT horses with a unique combination of traits (rarity, performance, cool-down time) and visual appearances. Players can purchase these NFT horses to participate in races, earning them rewards. Traits are classified as visible and invisible traits. Visible traits consists of physical data such as colour, body type, ears type, gender and bloodline. These information are available to the public prior to racing, giving information to betters and competitors. Invisible traits are speed and stamina of the horses. These traits plays a part in determining the race winner, thus are not disclosed prior to a race. This makes the game somewhat pay-to-win as racers can purchase better horses to increase their odds.
Breeding
If a player owns a male and female horse pair, they can be bred to create a new horse NFT. Both NFT horse tokens are sent to GA (Genetic Algorithm) through smart contract. The Genetic Algorithm generates a third NFT horse, combining the genes of the parent horses with a +- 5% deviation (RNG factor is applied) . This new horse and the parent horses are sent back to the player's wallet through smart contract. The users can also earn profit by breeding horses.

Racing
A set amount of horses participate in each race. Every horse owner can participate in a hippodrome race for a set fee. The hippodrome selects its participants by pre-set parameters. The winning horse collects % of all participant fees and additional prizes.
Hippodromes
All the races take place in the Hippodrome, each containing 10,000 NFT tokens. Users can own a part of the hippodrome, while any player with more than 50% of the hippodrome gets the right to administrate races. The administrators of the HIppodrome race are called Bookmakers. The bookmakers decide how and when to conduct the races.
Level systems for hippodromes are applied which depends on the number of races, and overall activity. The horse owner, the bettor and the bookmaker automatically get their payout after the winning. The payouts are auto-calculated and have no scope for any manipulation. The owners of hippodromes can also play without being online.

Betting
The players can either choose to participate in the horse race or bet on a horse they think will win in order to earn money. A dashboard displays all the upcoming races which helps the players to filter the race they want to join or the one they want to bet on. The bettors can bet on the winning horse, top 5 horses or the horses that finish the race.
The betting calculations, coefficient and the payouts are auto-calculated. The betting is an algorithm based component. The coefficients will be recalculated and fixed before each match.
The payout will be immediately transferred to the bettor's account as soon as the match ends. It will be given out in the form of DERC.
New P2E model (in progress)
DeRace has created a unique Play-to-earn model that encompasses three aspects. Create-2-earn, where features are added to allow players to create NFTs themselves. Engage-2-Earn, where players will get rewarded NFTs for their activity on the platform.
Govern-2-Earn, where the ecosystem is governed by the community: allowing the community to run the game themselves and earn rewards. The team is currently developing features for Create-2-earn.

Fundamental analysis
DeRace Token (DERC)
As of 23/2/22:
Market cap: $77,912,367
FDV: $210,716,341
Circulating supply: 44,370,000.00 DERC
Total supply: 120,000,000
DeRace trades on Gate.io, Uniswap, Lbank, Crypto.com, Pancakeswap, BKEX, Bitget and Quickswap.

The DERC token exists in Ethereum, BSC and Polygon native tokens. DeRace coin holders will get early access to the asset drops that will be available for purchase prior to general release. DERC holders will also get early access to the platform and will be the first ones invited to test new features.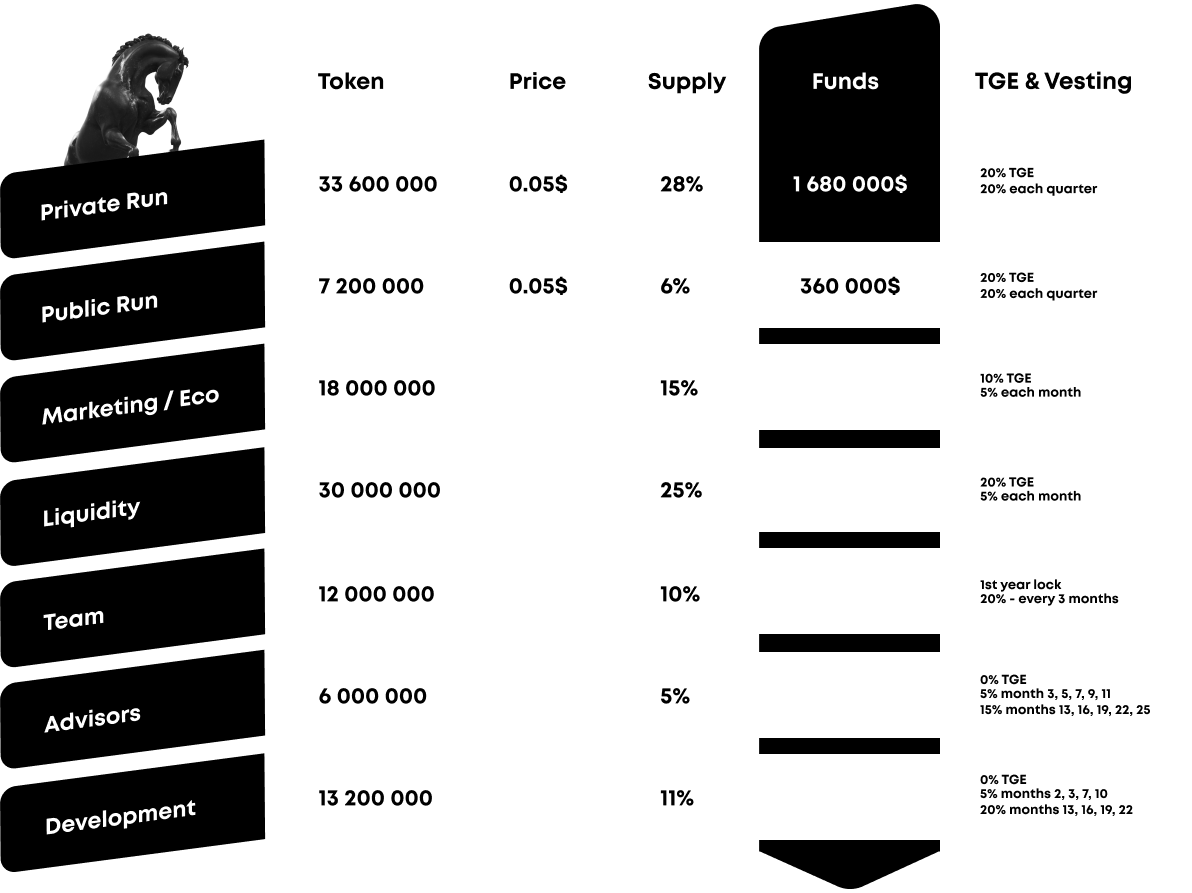 Emission
The emission schedule is less favorable to investors compared to other p2e games such as Axie Infinity. This is due to the inflationary nature of the token, where the entire total supply would be emitted in two years. This is a much shorter time frame compared to other p2e games such as Axie infinity, which has an emissions schedule of five and a half years.
Competitors
Pegaxy
Pegaxy is a similar horse racing game where players can play to earn. It features mecha-horses called Pegas and has similar mechanics such as breeding and racing. Its detailed graphics and futuristic design do offer better player experience than DeRace. However, it does not offer betting unlike DeRace.
Another significant difference is that attributes of each individual horse has no effect in determining the race winners. It is 100% random at the time of writing. However, changes are in development to bring advantages to certain horses.
Its on-chain metrics showed tremendous growth in player base and transaction volume over the past few months.
Pegaxy's tokenomics is more favorable to players over the long run. 30% of its total supply is attributed to ecosystem rewards as well as marketing efforts to attract new players compared to 15% for DeRace.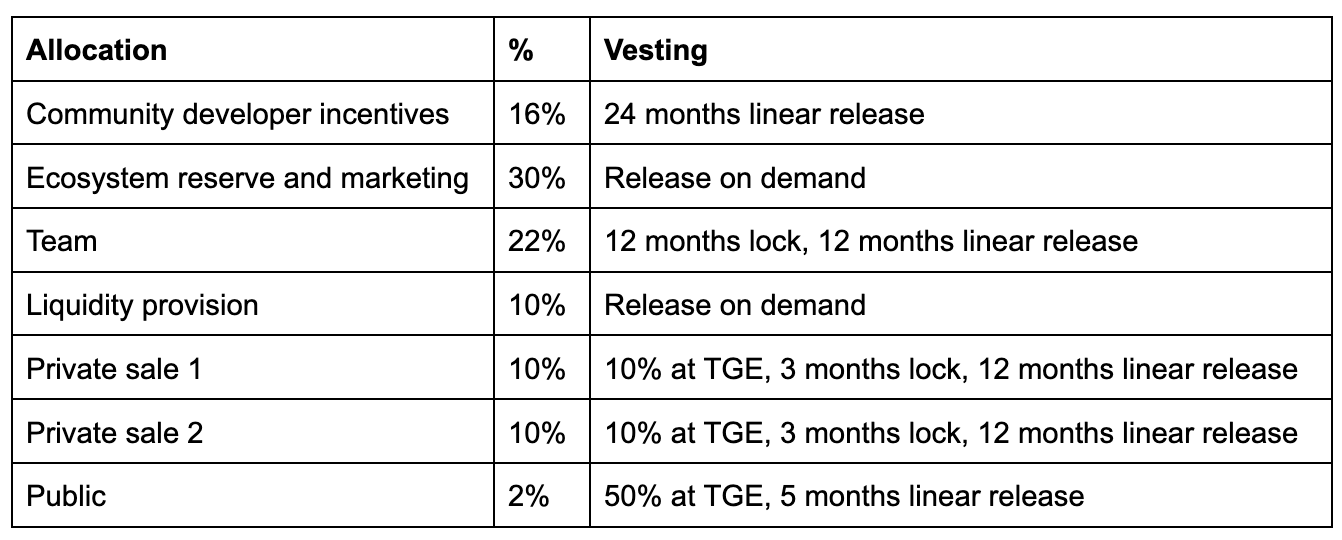 Its roadmap has some interesting updates in Q1, being the Beta launch of 3D gameplay on Mobile.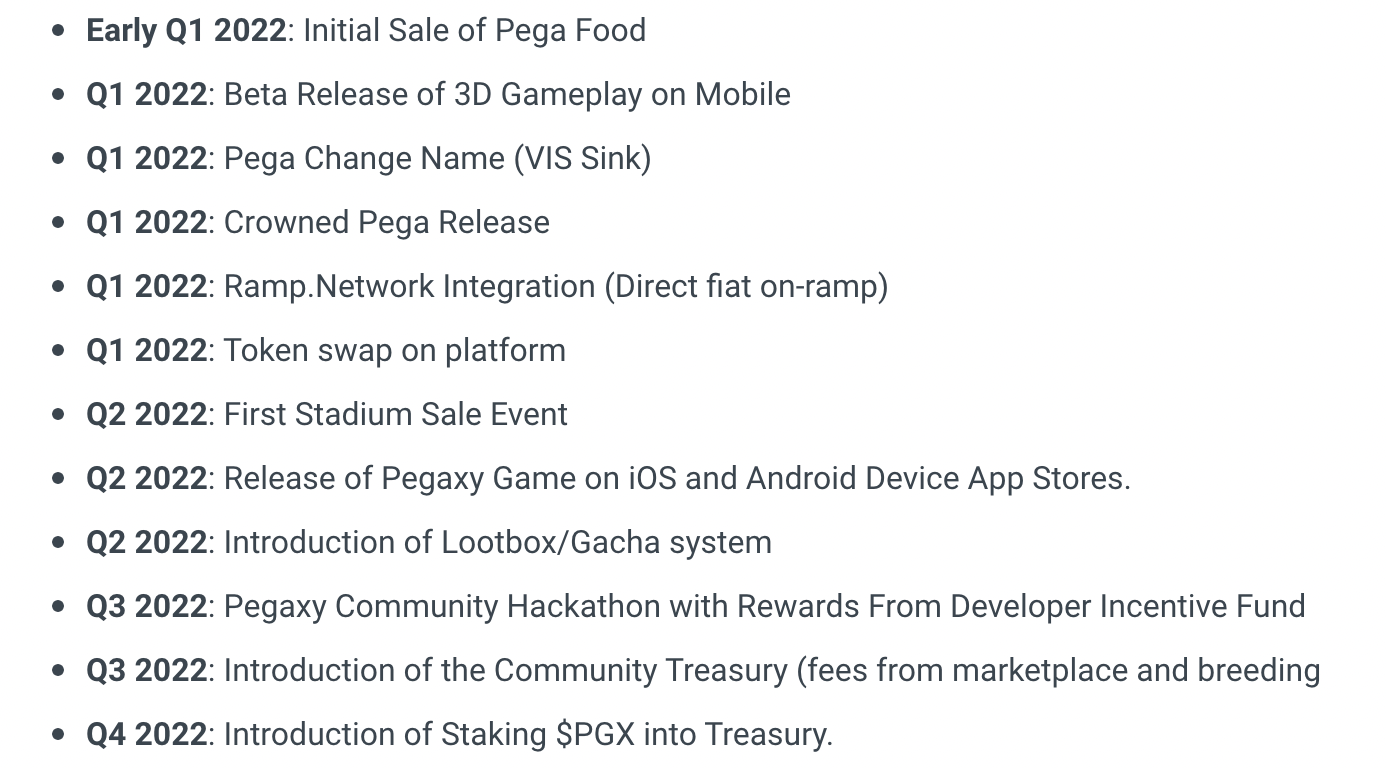 Zed run
Zed run is a play-to-earn horse racing game similar to DeRace on the polygon network. It differentiates itself by its futuristic horse design. Like DeRace, Zed run allows betting.

It's onchain metrics showed less than stellar performance with little users and transaction volume.
Currently, Zed run does not have a token. However this is expected to change in Q1 2022. The team has partnered with Republic Crypto to accelerate its token launch.  Tokens are expected to be distributed into three main categories 1) In-game activities 2) Growth incentives 3) Existing users (according to official sources). They will also be airdropped to existing stable owners depending on the number of horses owned, length of ownership and type of horses owned.
Traffic
Google trends

Compared to its competitors, Derace does generate more search interest.
Similarwebs
In terms of total website traffic, Zed run had the highest number of about 2.7m visits in the last three months. The second is Pegaxy with 2.3m visits and DeRace ranked the last with 1.3m visits.
DeRace's web traffic has been experiencing a significant decrease in the past three months. While Zed Run experienced a slight decrease and Pegaxy had an increase in its web traffic.

(DeRace)
(Pegaxy)

(Zed Run)
Team(DeRace)
The team Behind DeRace has had significant experiences in their respective fields. The CEO is a system architect and entrepreneur with 10 years of experience in SAAS project management, cybersecurity, and blockchain development. An interesting advisor being Alex Becker who is a Blockchain influencer with over 1.25 million subscribers on YouTube as well as a founder for the Neo Tokyo NFT project.
Partnerships and investors

DeRace has a few prominent partners such as the parent company of Sandbox: Animoca brands, as well as Binance NFT.
In a twitter post on the 5th of October 2021, they announced that footballer Michel Owens has joined DeRace.

Roadmap
Conclusion
DeRace does have some strong points in terms of institutional and influencer backing. However its token emission rate is highly inflationary, much more than its competitors Pegaxy and Zed run. In terms of player base, Pegaxy currently has the upper hand amongst the three. In the roadmaps ahead, all three have exciting developments. Zed Run will have its token launch in Q1 2022, DeRace is developing a new model to engage players, while Pegaxy is developing Beta 3D gameplay on Mobile and its app will be released later in Q2. Amongst the three, DeRace tend to be pay-to-win as racers can buy better horses to increase their odds. While the other two games tend to be more randomised. Out of the three, Pegaxy seems to be the most polished and have the most potential.
As blockchain gaming increases it popularity, it is expected to see new competitors in the horse-racing genre on different blockchains. This is due to the simplicity of developing such a game. There are no complex gameplay mechanics or economics involved, thus the barrier of entry for such projects are quite low. There are already many smaller horse-racing games on other chains such as Derby Stars on the Harmony blockchain.