[IMPORTANT] Pikcio (PKC → PKX) Token Swap Notice
Dear Switcheo Community, Pikcio (PKC) has announced their snapshot and conducted their token swapon 30 July 2019. The Pikcio team has airdropped all PKC holders with 1:1 PKX tokens, including users who have PKC in our NEO V3 and V2 contracts.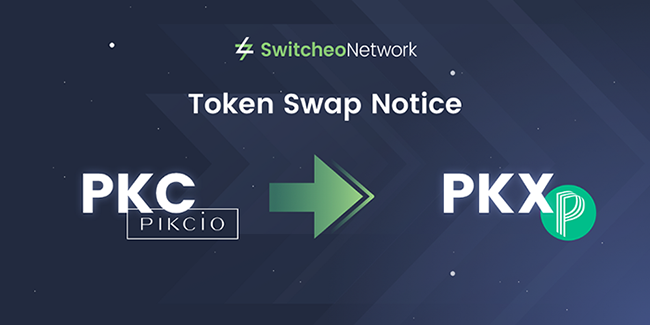 Subscribe to The Switcheo Blog.
Get the latest posts delivered right to your inbox