Over the past year, we've felt that the Switcheo brand has been in need of a re-imagination. We've been wanting to refine our brand to better reflect our growth as our ecosystem expands. We've also been eager to refocus our identity to better reflect our unique values.
We've therefore spent some time reflecting on what makes Switcheo tick. In parallel, the team has gathered input from those who matter most - our community, advisors, and, of course, you. Today, we're excited to finally share the culmination of our efforts with the world.
Through it all, we've found that Switcheo has become a beloved name to many of you. That's why our name is not changing. Our team and corporate ownership are also unchanged. We are committed to providing a wider ecosystem with the same quality of products. We will continue experimenting with daring innovations, and we will keep providing you the same (or better!) level of service you have come to expect over the years.
Our new identity is more than a design makeover - we believe that it is a truer representation of who we are at our core.
Evolution of The Switcheo Logo
The new Switcheo logo has been thoughtfully designed to communicate the values and motivations behind our name. It conveys a fresh and confident new look with bold type and refined colors. Switcheo's growth-oriented, aspiring, and daring nature is symbolized by the new Switcheo logo.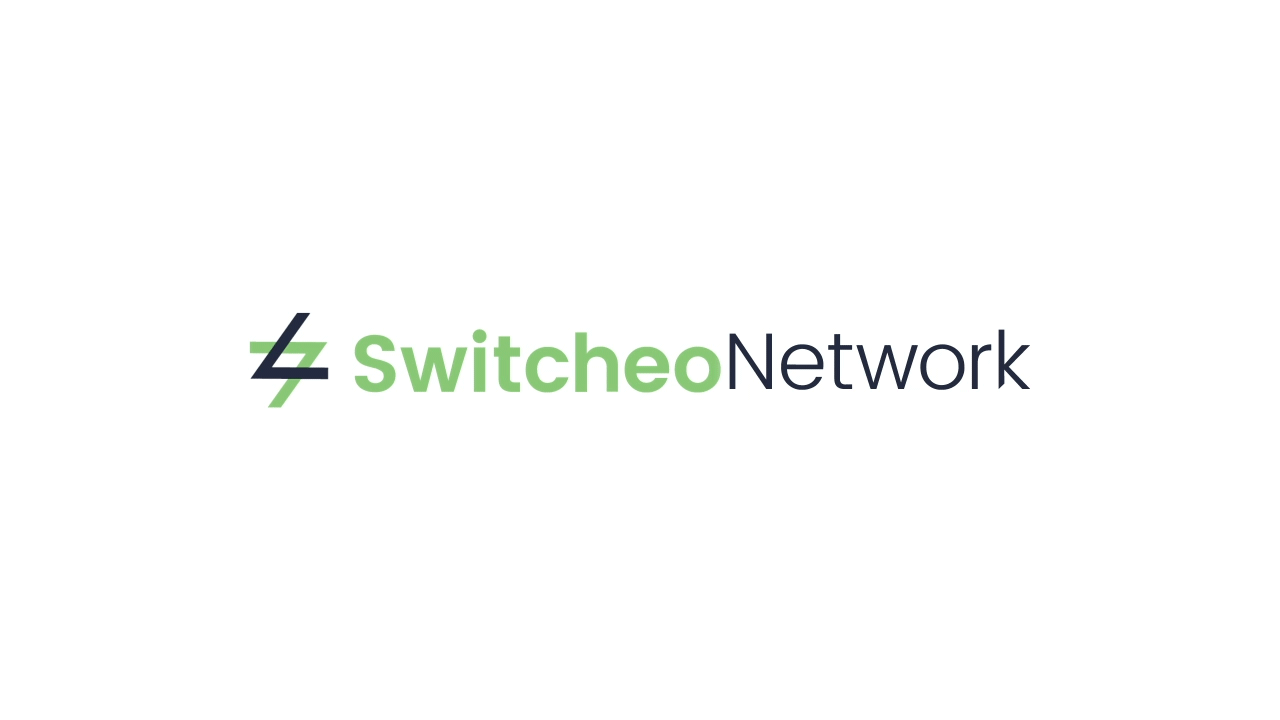 The letter "T" is transformed into an up-right arrow in the logo. The arrow adds energy to the overall logo, representing the movement of bounding upward. It depicts Switcheo's positive future and continuous growth. It also represents the Switcheo team's forward-thinking to strive for progress and continuous improvement. This is what has always defined us, and it will continue to define us as we move forward.

The New Switcheo Theme: Colors and Illustrations
We believe our new look better articulates the Switcheo ecosystem with a touch of a modern twist. The combination of primary, secondary, and neutral palettes are carefully balanced for a unique and fresh feel that really pops.
The royal blue is associated with freedom, openness, imagination, expansiveness, and inspiration. It represents trust, loyalty, sincerity, confidence, and stability. The representation of this hue accurately translates Switcheo's ecosystem and core values. More importantly, royal blue also reflects the commitment - the partnership formed between you and us.

The accent color of bright lime green represents new beginnings, growth, and abundance, which signifies Switcheo's renewal and upgraded identity. Its vibrancy and unorthodox shade hint at our daringness to do things in ways not attempted before.

Wrapping Up
What ISN'T changing: Underneath the new look, we are still the same Switcheo that you have come to love. There won't be anything cryptic about crypto on Switcheo. Your time spent with us will still be a worthwhile investment. We will continue to break new ground with our upcoming innovations and products like Switcheo TradeHub, Demex, and more.
What IS changing: Our new appearance reflects our growth in the last 2 years and the identity that resonates with us.
We have already begun the process of updating all of Switcheo media properties.  You should see the new visual identity applied to our logo, our blog, our website, our social media channels, and other media properties. If you would like to apply Switcheo's new brand to your media property, you can find our new media kit here.

Community Giveaway
We would like to thank all of our loyal users and business partners for playing a valuable role in our rebranding journey. We hope you share our excitement about this significant change!

To celebrate Switcheo's new look, we are giving away some of our newly minted goodies! Participate on our official Twitter.
🗓 Giveaway Duration: 9 June - 16 June 2020
🏆 Winners: 12 winners will be randomly selected at the end of the giveaway
🎁 Prize Distribution: Prizes will be distributed within 3 weeks from the end of the giveaway

Terms and Conditions
Maximum of 1 entry per person.
All criteria within each tweet must be done in full to qualify.
No throwaway or spam accounts: participating Twitter accounts must be over 1 month old, have a non-default picture, and have at least one non-giveaway tweet in the 4 most recent tweets. Any accounts not meeting these criteria or deemed to be against the spirit of the campaign will not be considered in the selection process.
Standard Events Terms and Conditions apply.
About Switcheo
We go forward, building platforms that break new ground. We bring you finance without limits, for lives without limits.
Whether you're a battle-weary trader or are just making your first purchase, there's nothing cryptic about crypto on Switcheo. Leading the pack with multiple world firsts, your time spent with us will be a worthwhile investment.
For more information on Switcheo: