We'll soon be releasing Switcheo Jasper, a notable upgrade to our existing Ethereum smart contract — bringing a round of new features and performance improvements for our users.
What's New?
Wider Variety of Ethereum Tokens
Users will be delighted to know that we'll be able to list a wider variety of tokens that are not yet supported by other DEXs, allowing multiple unique listings. The list of tokens will be announced after launch.
Significantly Lower Fees
With the upgraded contract, our network fees will be reduced by ~50%. We've also heavily optimized our code in preparation for the upcoming Istanbul hard fork on Ethereum. When the fork happens, our network fees will be further reduced by ~30%.
Blazingly Fast Withdrawals
Multiple dApps and DEXs, including Switcheo, have experienced periods of deteriorated performance due to congestion issues on the Ethereum network. This means longer withdrawal times for users because additional time is needed for trades to be settled. To solve this, our newly launched contract will feature batching strategies which will increase transaction speeds by 3x. Withdrawals will be processed much faster, and users will not face noticeable delays even under a congested network.
Greater Transparency
Users will also be able to view details of any transactions that they are signing. This will bring greater transparency and security to all our users on the exchange.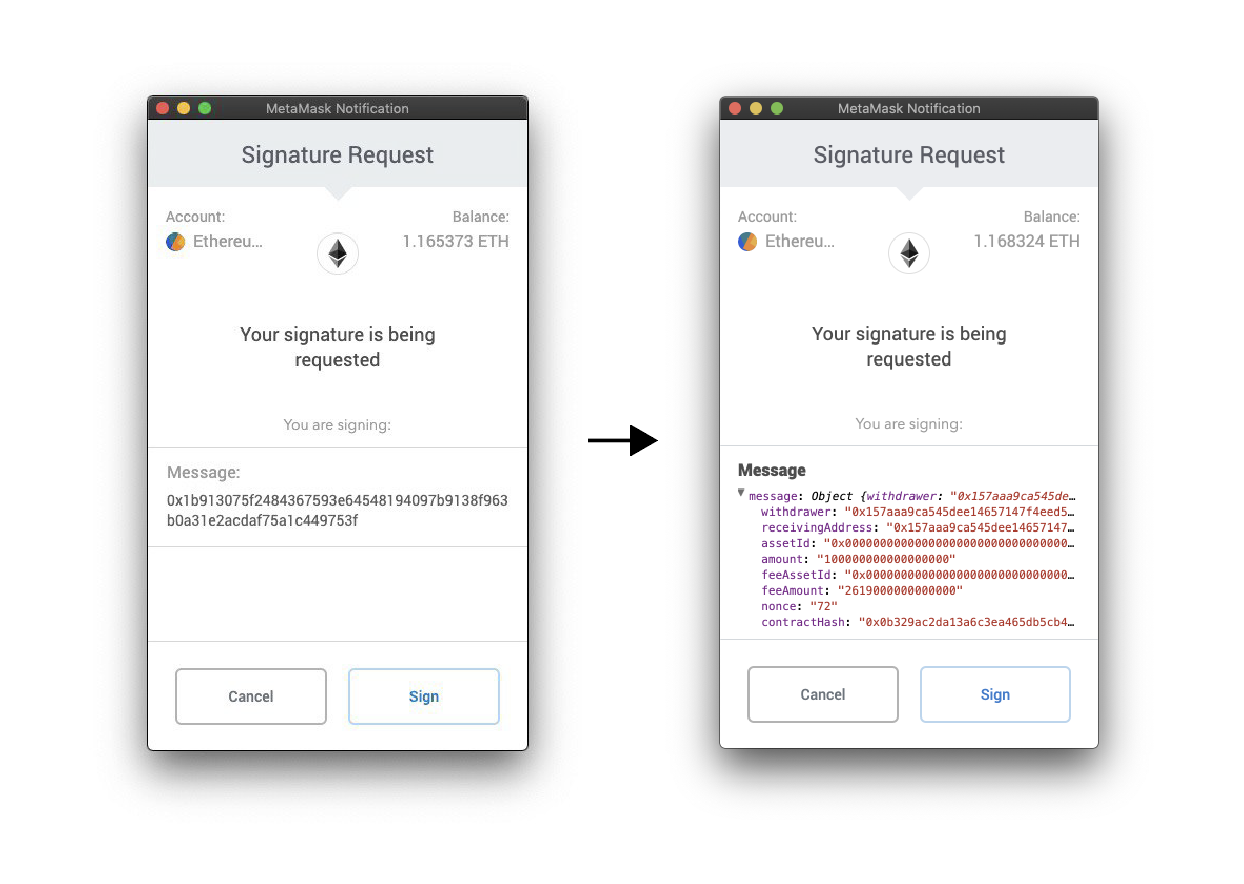 Unlimited Liquidity
The upgraded contract allows for any decentralized liquidity pool to be integrated with Switcheo. This means that liquidity from markets such as Uniswap, Kyberswap, 0x, Bancor, or any future automated DEX can be combined with Switcheo's off-chain orders into a unified order book on our exchange. With this, users will be able to fill orders across multiple exchanges through a single order on Switcheo. On top of that, the unified order book on Switcheo will always feature strong liquidity, attracting traders who are not interested in waiting for takers. This feature will be enabled shortly after Jasper's launch.
Upgrade Process
To ensure a smooth transition to the new contract, Switcheo Exchange will undergo maintenance on Thursday, 10 Oct, 11am SGT (UTC+8). This is estimated to last for 6 hours.
During this maintenance, all trades, deposits, and withdrawals will be disabled. All open orders for the ETH market will be canceled and all funds will be withdrawn from the Ethereum V1.0 contract to the respective wallet addresses for every user, so no user action is required. All orders on the NEO and EOS markets will not be affected.
Note: The automatic withdrawal process uses a queue-based system and may take some time to complete. Alternatively, users have the option to cancel and withdraw their assets prior to the maintenance.
We're pleased to have completed a 3rd-party audit for the new contract with lucash-dev, an experienced security researcher who has uncovered issues with multiple high-profile smart contracts in the past, including a critical bug in the upcoming Maker upgrade. The Switcheo team will be continuing to conduct additional formal audits to increase the security and confidence of the new contract even further. We're confident that this will allow Jasper to be a highly vetted and secure system on the Ethereum blockchain.
Thank you for supporting Switcheo Network.
---
For more information on Switcheo: