The Switcheo Team is continually enhancing our user interface to better suit our users' needs and trading experience.
In the last few weeks, we've made some improvements to the order history section of Switcheo Exchange. Read on to find out more!
New Features
Filtering and Sorting
Previously, users could filter their order history by trading pairs and order types. In this update, additional filters have been added at the top of the order history panel.

Users will now able to perform these new sort and filter actions in the order history panel:
Filter by Date Range
Filter by Buy, Sell, or Both Buy & Sell orders
Sort by Order Date
Sort by Order Price
We have also included more essential order information, tidied up fonts for better visibility, and improved the layout of the individual orders.
Filter by date range
Filter buy and sell orders
Sort by date range and prices
Expandable Order History
Have a huge list of orders and can't view all of them in a single screen? Now, users can toggle the expand button and view a larger number of past orders at one go!
Order Type Information
In this update, users will now be able to differentiate between their market and limit orders more easily.

"Cancel All" Feature
We have added a 'Cancel All' button, so traders with many orders can cancel multiple orders with a single press of a button.

Open Order Indicators
Open orders are now made more visible on the user interface of our exchange. An indicator (small white dot) will be shown next to the total amount on the order book, and the order price will also be highlighted on the trading chart.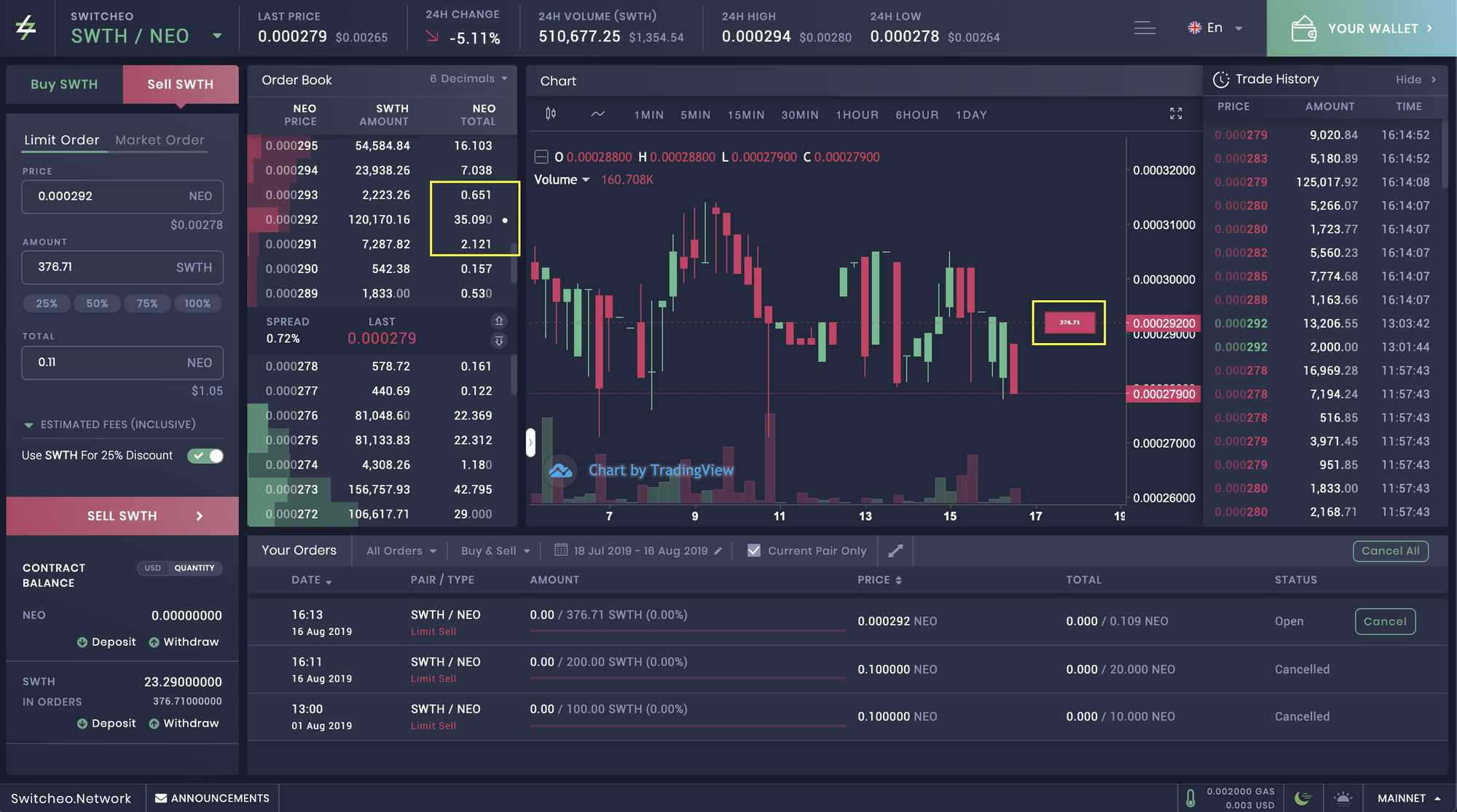 These features are also available on mobile!
All the above features are available in mobile format as well.
Try out these new features on Switcheo Exchange today!
---
For more information on Switcheo: