Apologies for the late update. Last month was an eventful one! Here's your monthly update for July:

Keplr Wallet Integration
The Keplr Wallet integration is complete! Keplr wallet users can now easily connect their wallets to Demex and Switcheo TradeHub, without needing to enter their encryption keys into the browser. You can now enjoy the experience of order book trading, straight from your Keplr wallet.
The Keplr Wallet integration sets the stage for the completion of the IBC upgrade. Once this upgrade is done, Demex will be a key part of the full Cosmos experience. Imagine: users will be able to seamlessly move assets between chains like Terra, Crypto.com, Binance Smart Chain, and Switcheo TradeHub - with Demex being the decentralised orderbook exchange right at the centre of it all.

2. Zilliqa <> Ethereum Bridge testnet launch
The Zilliqa <> Ethereum Bridge is live! You can now bridge assets from Ethereum over to Zilliqa, and vice versa. The bridge can be accessed via the ZilSwap webpage: https://zilswap.io/bridge
The Zilbridge brings us one step closer to realising a fully interoperable future for blockchain. Greater interoperability means more liquidity flowing throughout the crypto ecosystem. Switcheo is playing a key role in building a more frictionless future for cryptocurrency.
*The bridge is still undergoing testing. We do not recommend bridging large amounts of funds.

3. Switcheo joins the Neo council
If you didn't already know, Switcheo began as the first DEX on the NEO blockchain. We're excited to have been chosen as one of the initial members of the Neo council.
We love the NEO community, and we're excited to play our role in the continued growth of the ecosystem.

4. Feature on #ZIL4ALL livestream
Our Chief Commercial Officer and Co-founder Jack Yeu gave a short presentation on Switcheo and ZilSwap during the Zilliqa #ZIL4ALL livestream on 30 July 2021. During his presentation he briefly talked about the protocols that we have built (Demex, Switcheo Tradehub, and ZilSwap), the future for ZilSwap, the ZilBridge, and our goals for cross-chain interoperability.
Check out the full presentation here.

5. Upcoming Demex UI improvements
Our team is constantly looking for ways to improve the trading experience on Demex. We've received feedback that our current UI doesn't indicate which assets belong to which chain.
Especially when we begin adding more assets from many different chains, this could get confusing. We're updating the Demex UI to show the native chain of each asset, as well as the pool weightages.
This is just one example of some UI/UX changes being made. We're also working on optimizing our dropdown menus, font sizes and spacings, trading HUDs, and much more. Any feedback from our community regarding improvements to the trading experience is always appreciated. Demex is a trading platform for traders, built by traders.

6. 1st Demex Futures Trading competition complete
The inaugural Demex Futures Trading Competition came to an end on 19 July 2021. Congrats to all our winners! Prize rewards have been paid out, and our liquidation compensation scheme is still ongoing.
This competition is the first of many. During the competition, we had a daily average volume of over $200,000 traded on Demex. Liquidity is flowing into Demex. Perhaps slowly at first, but when it rains, it pours.

7. 1INCH/USDC Spot Market Creation
Our community has voted! The 1INCH token has been added to Demex, and is available for trading and pooling. 1INCH is a DEX aggregator that began on Ethereum, but has since expanded to Binance Smart Chain and Polygon.
At Switcheo, we strongly believe that cross-chain interoperability is the future. We're excited to welcome 1INCH token holders and traders to Demex!

8. $LKT token listing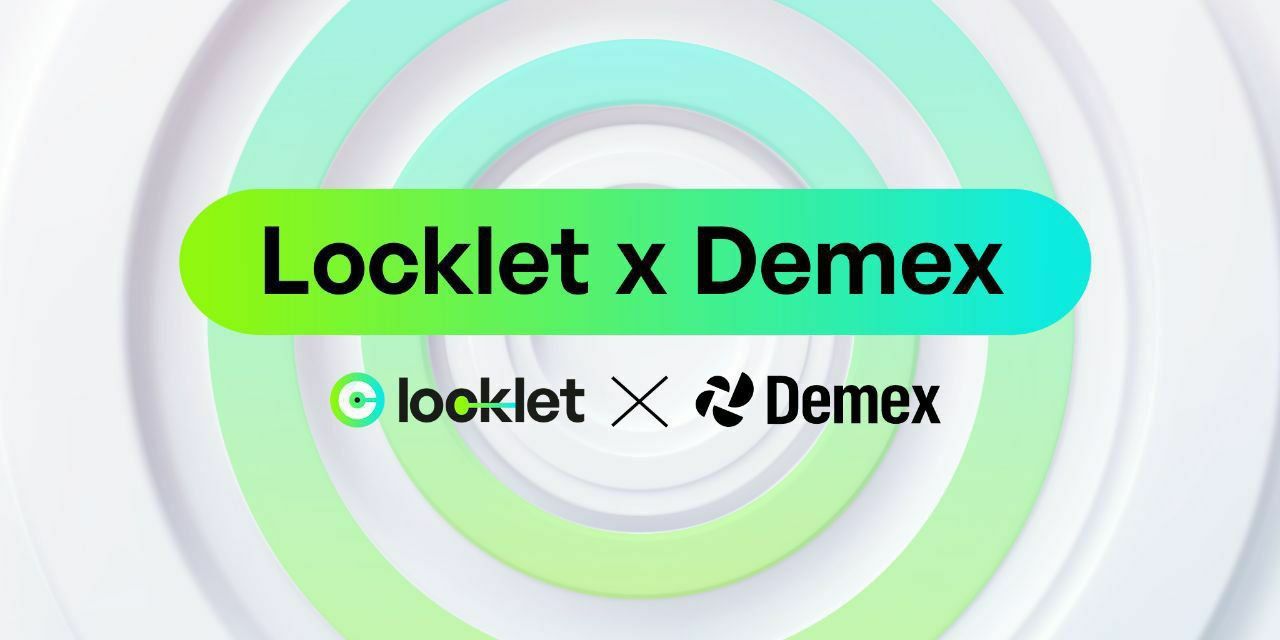 Congratulations to our community validators Orilaz (Seraph Staking), Coco (Devel & Co) and their team members for the launch of their new Locklet token ($LKT)! Locklet allows any crypto-currency holder to create more or less complex vesting clauses according to their needs and have them executed over their desired duration in a completely decentralized way. With Locklet, serious projects can now cryptographically differentiate themselves from scammy ones.
You can check out the Locklet website for yourself. Their platform has been audited by QuillAudits. It's always awesome to see what the Switcheo community is getting up to.
A governance proposal to list $LKT on Tradehub has been passed successfully. $LKT is now available for trading and pooling on Demex. Moving forward, we hope to see more new projects like Locklet listed permissionlessly on Demex. Demex will grow to become the go-to exchange for the permissionless trading of any decentralized asset, on any blockchain, no matter how big or small."
Find out more about the Locklet project:
Website - https://www.locklet.finance/
Twitter - https://twitter.com/locklet_finance
Telegram - https://t.me/locklet_finance
Reddit - https://www.reddit.com/r/locklet_finance/
Medium - https://locklet.medium.com/